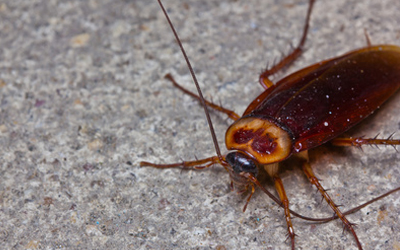 A noticeable change in winter also reduces the appearance of insects and pests around us. But, it does mean that pests have removed. There are many pests like cockroaches, mice, and spiders that crawl underfoot during the cold season. Like human beings, they also search for the warmer shelter to live. And, it could be your home where they can stay due to the cozy environment.
Thus, it becomes necessary to use the preventative measures to keep the pests out. Some important and easier tips are as given below:
Seal The Cracks
Make sure to seal any crack, crevices and small holes from the walls of your home. You should also pay attention to the pipes and utilities entering your home as it can become a path for pests to come in your home.
Pay Attention To Drainage System
Pests find food and water in the drainage system or dustbin. Hence, you need to do the cleaning of a drainage system or where you used to throw the waste food. Even, your home trash bin should also be cleaned and covered with an airtight lid.
Keep Spaces Organized
Almost all pests like to stay in clutter. Keeping the area organized not only helps to make the material easy to use but also prevent the bugs to make their nest.
Pay Extra Attention To The Kitchen
When it comes to your kitchen, often people make less use of the refrigerator in the winter season. In the term of food storage, always remember to use the zip-lock bag and airtight container. Don't leave the dirty dishes overnight and maintain the cleanliness.
Winter is already a season of cold winds, snow and frost. On talking about pests handling, you can rest assured on Simcoe Pest to get the effective pest control services in Ontario. We have a team of professional licensed and insured pest specialist who can make your home pest free with 100% satisfying result at the affordable price.