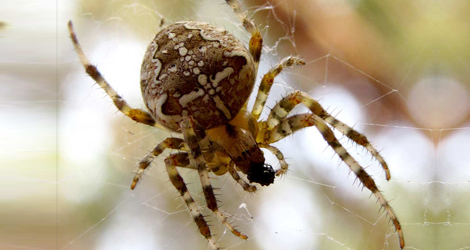 Is your home or office infested with spiders? These weird pests can be mostly found weaving webs in the attics and basements. They are out especially in the springs and summers. Though the spiders are rarely harmful to humans, some of them are venomous too. They love to reside in the dark places which are often hard to reach, such as ceilings, attic and basements.
At Simcoe Pest, ours is a reputable pest control and removal company in Ontario serving the local residents and businesses with effective spider extermination services. No matter, you are dealing with a spider outbreak or a mild infestation, we are expert at providing long lasting services.
Type of Spider Species We Deal With
There are several spider species that prefer to invade interiors and yards in search of other insects and predators. If you notice a tiny spider crawling on the ceiling of your bedroom, don't ignore its presence. Call our licensed exterminators to handle your spider infestation. We are skilled and trained in handling the presence of following species:
Wolf spiders
Cellar spiders
House spiders
Black widow spiders
Jumping spiders
Brown recluse spiders
What Includes Our Spider Control Approach?
Since pests are also living creatures who do feel the pain as we do, our team of spider control experts believe in humane spider extermination. We'll make sure if they are really there or not and start with the treatment procedure. We deploy the best-in-class products and sprays to get rid of these ugly pests. Our approach includes:
Inspection
Control
Removal
Call our local exterminators for 100% satisfied spider control in Simcoe.