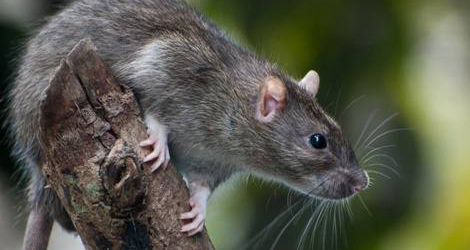 Do you have a rat or mice problem? Are there rodents in your home or office? If yes, Simcoe Pest is here to serve you with the best-in-class rat extermination services. We are a team of local hard-working exterminators who are not afraid to take on your rodent problems. Ours is a licensed and insured pest control company proudly servicing the area of Simcoe Region.
Signs of A Mouse & Rat Infestation
Mice and rat are small pests that can easily gain an entry inside your property through the tiniest wall holes and door gaps. They are quite notorious and can cause costly structural damages. These critters are also responsible for causing several deadly diseases, such as plague. Some of the signs to look for to identify a rodent population include:
Droppings
They excrete small and dark colored droppings which can be seen in the cupboards and on floors.
Weird Marks
These pests have sharp teeth and nails that allows them to gnaw and scratch over the belongings.
Musky Smell
If there are rodents, you might feel a weird ammonia-like musky smell which can be sensed in the interiors.
Torn Belongings
Rats can gnaw on your belongings and tear the items such as plumbing fixtures and electrical wires.
What We Do?
At Simcoe Pest, we are a team of licensed pest control specialists who expertise at a humane and effective rat and mice control services in Ontario. No matter, you own a business or live in an apartment, we are equipped with the latest equipment and eco-friendly products to help you get rid of the pesky rodent infestation. We not only implement a baiting and trapping program to eliminate the unwanted pests but also provide a long-term solution advice. Our services include:
Rodent Inspection
Rodent Baiting
Rodent Trapping
Rodent Control
Rodent Removal
Rodent Prevention
Sanitation & Follow-up
Contact us for same day and emergency rat extermination services in the Simcoe, Ontario. We are committed to deliver eradication treatments that are safe for your family and pets with long-term effects.