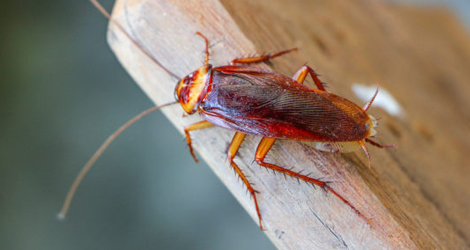 Nothing can be more annoying than having a cockroach roaming around you. These weird pests are truly a nightmare that is greatly responsible for deteriorating the peace of mind and hygiene of a family. No matter, how much they are in number, the presence of even a single roach is harmful to your health. These pests prefer to stay in the dark and moist places such as kitchen sinks, toilet drains and many others.
If you are struggling with a roach population on your property, look no further than Simcoe Pest. Our exterminators are highly skilled, licensed and experienced in delivering effective and long-term cockroach extermination.
We serve the area of Simcoe.
Our Roach Control Solutions
At Simcoe Pest, we know how it feels like to live in a home or office infested with pesky roaches. Being your local roach control specialists in Ontario, we are committed to your safety and satisfaction. No matter, which pest species have invaded your home, we can remove them all. Some of the common roach species we remove include:
American Cockroaches
German Cockroaches
Smokey Brown Cockroaches
Asian Cockroaches
By using baiting, trapping, chalking and sealing, we remove these notorious pests and eliminate the risk of infection outbreak. Never ignore even a single roach moving in your kitchen or anywhere as they'll soon multiply to become a colony.
Why Choose Us?
Over the years, Simcoe Pest has managed to earn an industry reputation by delivering reliable cockroach extermination service to homes and businesses in Ontario. We are a team of local, hard-working specialists who are not afraid to take on your pest control problems. We believe in the use of environmentally friendly methods, and leave no stone unturned to ensure a roach-free premise. We offer:

Affordable treatments
Baiting and trapping techniques