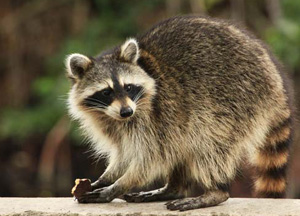 Simcoe Pest is your local wildlife control service provider offering an array of safe and reliable animal control services for bats, opossum, raccoons, skunks, rodents, and squirrels. We are leaders in providing wildlife, animal and pest control services for residential, industrial and commercial clients in Ontario region. Using modern equipment and control methods, our experts can deal with nuisance creatures without causing any damage to your property and belongings. Our team is qualified and experienced to assure you of expert care for your wildlife problem.
What We Do?
Our wildlife control experts have been specially trained in the control of wildlife species in the most gentle and humane way. To ensure an efficient and cost effective solution to your problem, we undergo a rigorous training program. Our company is licensed and insured for your protection and comply with all laws regarding wildlife control. We specialize at:
Bat Control & Removal
Opossum Control & Removal
Raccoon Control & Removal
Skunk Control & Removal
Rodent Control & Removal
Squirrel Control & Removal
Why Choose Us?
At Simcoe Pest, we are committed to humanely remove problematic wildlife through wildlife exclusion and control services. If a wild animal is causing problems at your home or business, call us right away. We handle the following:
Evaluate and inspect your property for animal's point of entry
Locate the animal or the evidence of its nest or living space
Determine the extent of the damage to the property, if any
Inspect the area for biohazard such as urine and feces, skunk spray
Extract the animal in a non-harmful and safe method
Allows animal to relocate to its alternate den or nest site
Clean and disinfect the affected area of habitat
Repair any damage and prevent future re-entry or damage