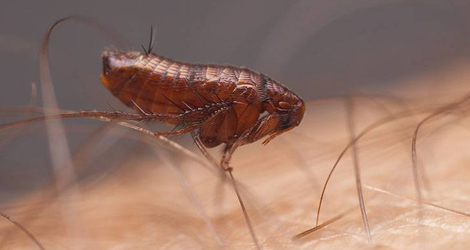 Are you tired of repeated flea invasions in your property? Do you want to get rid of fleas permanently? If yes, Simcoe Pest is here to serve you. We are an all team of flea exterminators in Ontario that is proudly serving the home and business owners with an array of reliable flea control and removal services. No matter, how severe or mild their outbreak is, we know how to get rid of these pesky pests.
How To Identify Fleas?
If you are not sure whether the pests in your home are actually fleas, watch for the below signs of their identification:
Fleas are tiny, thin and wingless insects.
They are often found on your pet's fur coat.
Their bite results in skin itching, irritation and red bumps.
They look like brown dirt within the dog or cat fur.
Fleas can't fly but can crawl over any surface.
Their bites can cause allergic reactions.
Flea bites generally exist on lower legs, ankles and feet.
They leave reddish-brown specks on your pet's body.
What We Do?
At Simcoe Pest, our flea removal experts provide eco-friendly and long-lasting flea control in Ontario using non-toxic products. Our expertise allows us to handle any level of flea problem with ease. We utilize the products and techniques that are safe on your family and pets. With us, rest assured as you won't have to deal with flea bites anymore. Our approach to flea removal includes:
We conduct a thorough property inspection.
We use non-toxic products to remove fleas.
We provide indoor flea treatment.
We ensure long-term protection from fleas.
Our Difference
With years of hard work, Simcoe Pest has managed to earn an industry reputation by providing 100% customer satisfied services in everything we do. Though there are several ways you can control unwanted pests on your own, their effect doesn't last for long.
To ease your troubles and to make sure you won't have to deal with fleas anymore, we provide flea control in Ontario.