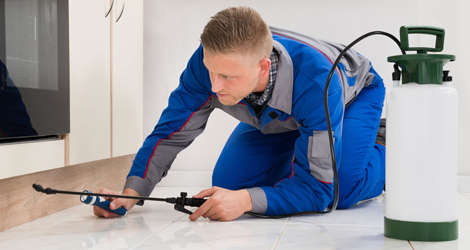 Use of home remedies or DIY techniques to control the pesky pest in your property can be riskier than you think. For example, when you try to remove unwanted spiders, cockroaches or other pests from your home, they will attack in defense.
Overall, performing pest control on your own come with several risks and end up delivering problems to you and your family. Some of the significant risks associated with DIY are as given below:
Health & Safety Concerns
Chemicals to kill and remove the pests when used inappropriately can be harmful, especially for those who are suffering from Asthma or chemical sensitivity issues.
Identification
As several pests look the same to an individual, it does not mean that all can be killed using a single product. Pest control professionals can quickly identify what type of pest infestation you have and how it can be removed effectively.
Environment Risks
Unless you are familiar with pest control products, you may mix chemicals in a way that can deliver harm to your local environment like soil, micro-ecosystems that are existing on your premises, seepage down to the water table underground, etc.
Wastage Of Money
Buying DIY, using it in the wrong way and not getting a positive result, is likely to waste your money. While hiring a professional, you have to pay one time and get rid of pest for as long as possible.
So, if you have made up your mind to hire the professionals to remove the unwanted pests at your home, call us at Simcoe Pest in Ontario. We are leading pest control services provider to our residential and commercial clients at a reasonable cost. Call us today to schedule your appointment with professionals.